===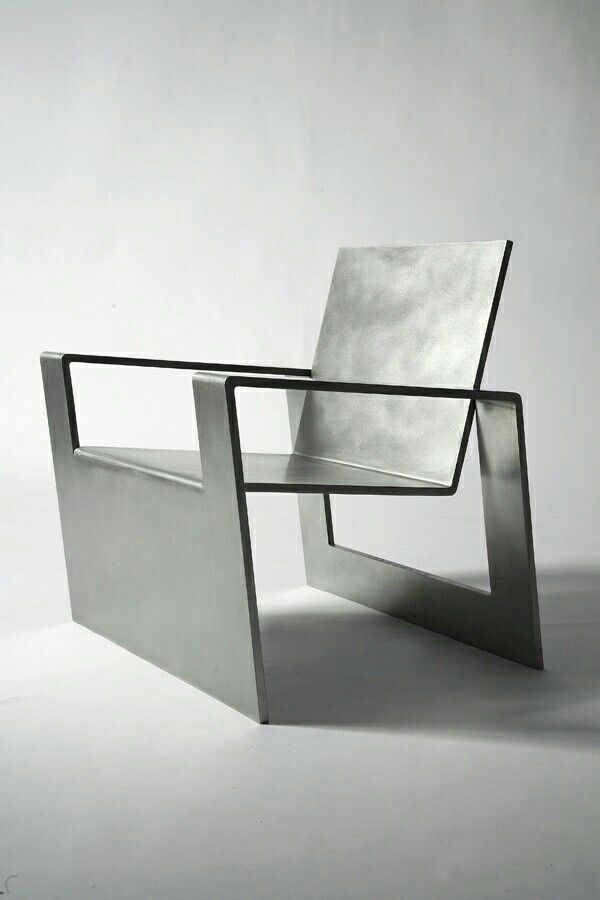 Steel furniture art is gaining popularity in the world of interior design, as it offers a unique blend of modern aesthetics and durability. Crafted with skill and precision, steel furniture pieces can effortlessly elevate the style quotient of any home. From sleek and minimalistic designs to intricate and ornate creations, steel furniture art has something to offer for every taste. In this article, we will delve into the art of steel furniture, uncover the process of crafting exceptional pieces, and explore how custom-made steel furniture can breathe new life into your home décor.
The Art of Steel Furniture: Unveiling Unique Creations
Steel furniture art is an art form that combines the strength and versatility of steel with the creativity and craftsmanship of an artist. The result? Unique creations that push the boundaries of traditional furniture design. Whether it's a coffee table with a mesmerizing geometric pattern or a statement-making steel chair that becomes the centerpiece of a room, steel furniture art adds an element of surprise and sophistication to any space.
The process of creating steel furniture art involves a blend of traditional metalworking techniques and modern design sensibilities. Each piece starts with a vision or concept, which is then meticulously brought to life by skilled artisans. Welding, shaping, and finishing techniques are employed to transform raw steel into functional works of art. The possibilities are endless, as steel can be manipulated into various forms and textures, allowing for the creation of truly one-of-a-kind pieces.
Crafting Exceptional Steel Furniture for Your Home
Crafting exceptional steel furniture requires a keen eye for design, attention to detail, and a deep understanding of the characteristics of the material. Artisans spend countless hours honing their skills to ensure that each piece they create is not only aesthetically pleasing but also functional and durable.
The design process begins with understanding the client's preferences and requirements. This collaborative approach ensures that the final piece reflects the homeowner's unique style and fits seamlessly into their existing décor. From conceptual sketches to 3D renderings, the design is refined until it captures the essence of the envisioned steel furniture piece.
Once the design is finalized, the fabrication process begins. Skilled craftsmen employ a combination of traditional techniques and cutting-edge technology to bring the design to life. From laser cutting to precision welding, every step is executed with utmost precision to create a piece that is not only visually stunning but also structurally sound.
Elevate Your Home Décor with Custom-made Steel Furniture
One of the biggest advantages of steel furniture art is the ability to create custom-made pieces that perfectly align with your personal style and the specific needs of your space. Whether you are looking for a dining table that complements your minimalist interior or a bookshelf that seamlessly integrates with your industrial-themed living room, custom-made steel furniture can breathe new life into your home décor.
When opting for custom-made steel furniture, you have the opportunity to choose from a wide range of finishes, colors, and textures. Whether you prefer a sleek polished surface or a weathered patina finish, the possibilities are endless. Additionally, custom-made steel furniture allows for the incorporation of unique design elements such as intricate cutouts, decorative motifs, or personalized engravings, making each piece truly one-of-a-kind.
===
It can range from furniture pieces like tables and chairs decorative mirrors and art frames kitchenware garden structures lampshades and so much more With some creativity customcut steel can indeed be your gateway to crafting unique Home projects Materials Needed for ProjectsCustom Metal Furniture Getting the desired look of your Home doesnt mean you have to hire an interior designer Creative Metal is a familyowned business that specializes in crafting ornamental railings and gates interior decor sculpture signage and even metal furnitureSteel is one of the most popular metals for crafting unique metal art pieces because of its strength and low cost Pieces made from steel are longlasting and resistant to damage and corrosion When you order a unique art piece made of steel you are
guaranteed to get a product that will last for a lifetime Custom Iron Wall DécorHello DIYers Crafting with metal can seem a bit intimidating at first but there is SO MUCH that you can make The upcycle projects are pretty much limitless with a little bit of creativity Get artistic and crafty or make something practical for your Home Metal projects and art can also be incredibly profitable if you were considering selling your DIY projects on Etsy or somewhere similar Walls One bold way to incorporate metal into your Home decor is to install it on the walls Historically used as shower walls sheet metal is easy to cut making it a great backsplash or wainscot material if youre not sure you want it covering an entire wall Photo Courtesy of Small House Bliss 5 129 Metal Tree of Life Minimalist
Wall Art This easytohang minimal metal wall art features the tree of life design made of 2mm steel and blackdyed to fit any Home decor style You can hang it easily with one nail and display it in any room of your Home to bring a rustic element to your living space 10Free Quote in 24 Hours Creative Metal Design founded in 1976 by Peter Markey is family owned and operated Traditional fabrication methods of cutting welding and grinding have been augmented with 21st century technology of three dimensional design for renderings CNC machining and laser cutting to create any design you may desireDecorate your Home with our collection of hand finished wall art in designs that reflect your passions All pieces are cut from 18g steel polished torched to create our signature natural finish and finally
powdercoated to prevent tarnishing A unique artwork that also makes a special gift
Steel furniture art is more than just functional furniture; it is a form of expression that allows homeowners to showcase their individuality and style. With its durability, versatility, and ability to be customized, it is no wonder that steel furniture art is becoming a popular choice for interior designers and homeowners alike. So, why settle for mass-produced furniture when you can have a unique piece of art that truly reflects your personality? Elevate your home décor with the craftsmanship and ingenuity of steel furniture art, and create a space that is not only functional but also a feast for the eyes.