In today's fast-paced world, maximizing space has become a top priority, especially for those living in cozy homes. However, just because a space is small doesn't mean it can't be aesthetically pleasing. One way to transform and enhance the beauty of any room is through the use of steel wall art. This versatile and durable medium can create stunning visual impact and make even the tiniest spaces come alive. Let's explore how steel wall art can maximize aesthetics in cozy homes.
Steel Wall Art: Transforming Small Spaces
When it comes to decorating small spaces, every inch counts. Traditional artwork may take up valuable floor or table space, but steel wall art offers a unique solution. By utilizing vertical wall space, steel wall art transforms a room without compromising floor area. Whether it's a meticulously crafted sculpture or an intricate metal wall hanging, the use of steel art instantly elevates the ambiance of any space. Furthermore, steel wall art can be customized to fit any size or shape, making it ideal for even the most challenging of small spaces.
One of the significant advantages of steel wall art is its ability to create a visual focal point in a room. The unique textures, patterns, and designs of steel can captivate attention and draw the eye towards a specific area. By strategically placing steel wall art in a small space, homeowners can create a sense of depth and dimension, making the room appear larger than it actually is. Additionally, the reflective properties of steel add a touch of elegance, amplifying natural light and creating a sense of openness.
Enhancing Aesthetics: The Power of Steel Wall Art
Steel wall art offers endless possibilities for enhancing the aesthetics of a cozy home. The sleek and modern appearance of steel complements a wide range of interior design styles, from minimalistic to industrial. Whether it's a contemporary geometric sculpture or an abstract metal artwork, steel wall art adds a touch of sophistication and intrigue to any room. By incorporating different colors and finishes, such as brushed steel or powder coating, homeowners can effortlessly customize the artwork to match their existing decor.
Furthermore, steel wall art can also serve as a conversation starter, adding a personal touch to the living space. Artists and designers often use steel as a medium to express their creativity and unique perspectives, resulting in visually stunning pieces that become a focal point in any room. From bold statement pieces to delicate and intricate designs, steel wall art allows homeowners to showcase their individual style and personality.
Cozy Homes Reimagined: Maximizing Space with Steel Wall Art
Cozy homes often require innovative solutions to maximize space while maintaining a harmonious atmosphere. Steel wall art offers a practical and stylish way to achieve this balance. For instance, in small kitchens with limited counter space, a steel wall art organizer can provide a functional and visually appealing solution. By hanging utensils, pots, and pans, homeowners can free up valuable drawer and cabinet space while adding a touch of modernity to the kitchen decor.
In bedrooms, where space may be limited, steel wall art can provide a unique alternative to traditional headboards. A steel wall art headboard not only saves space but also adds an artistic and contemporary touch to the overall bedroom design. Additionally, in small living rooms or home offices, a large steel wall art piece can act as a statement feature, adding character and depth to the space without overwhelming it.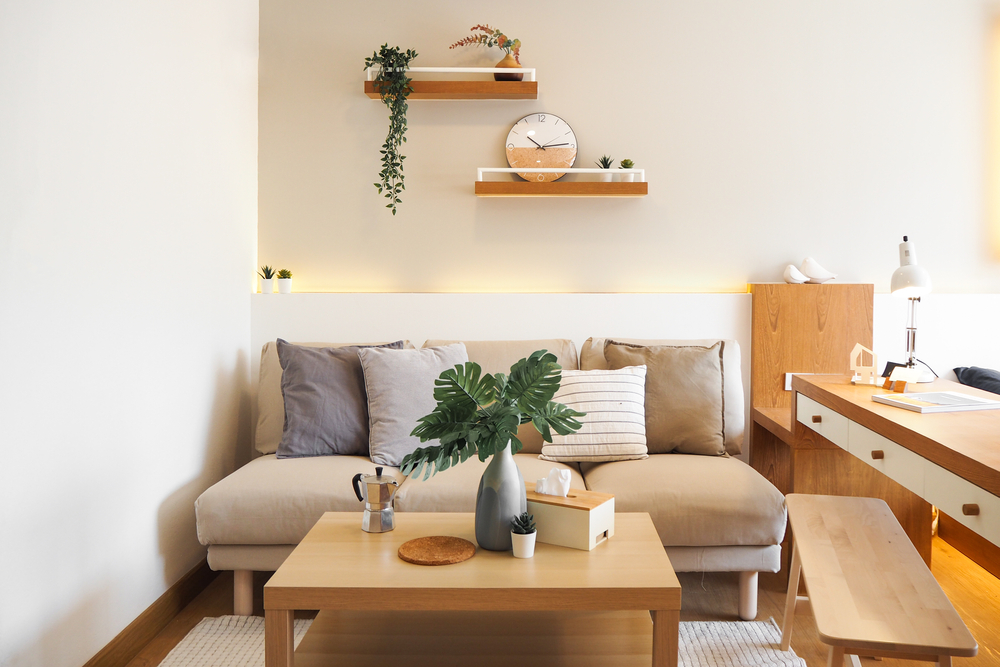 01 Color The Lulamae Begin with neutrals Lighter colors create clean airy open aesthetics so begin with a palette base of neutral colors Feature no more than three bold colors Choose accessories or paint an accent wall using the color scheme you choose to add pops of color throughout your home THE ST CROIX Use dark tones sparinglyGOLD WALL PEDIMENT Wall Decor Metal Scroll Design Door Topper Frame Topper Cottage Romantic Home Decor Gold Home Decor 763 4299 Metal Painting Wall Modern Artflash 3D Painting Art Metal Wall Art Metal Sculpture Wall Art 668 25217Design 101 50 Smart Design Ideas for Small Spaces From clever storage solutions to simple room dividers learn how to make the most of your smallspace situation with these 50 creative design ideas Keep in mind Price and stock could change
after publish date and we may make money from these affiliate links By Kamron Sanders and Kayla KittsCheck out these smallspace decor tips and trickseverything from furniture selection and layout to wall color and lightingthat will help you to maximize every last square inch of your compact living room while elevating its design 01 of 45 Limit the Color Palette thevisionairyhusbands Instagram15 Stealthy Ways to Fake an Entryway in a Tight Space 02 of 15 Use Removable Wallpaper Hector Sanchez If you39re renting your apartment you might be unable to paint your walls Turn to removable wallpaper for personalized apartment decor while avoiding damage to walls1 Movable Home Bar Amy Benton According to designer Kenneth Boyer of Atelier K quotBars are not only great for entertaining but are also
beautiful accent pieces that add character to a home A piece like this that serves more than one purpose is always a gotoquot Advertisement Continue Reading Below 2 Window Seats Carter BergWhether you39re working with a small space or just want to give your great room a more intimate vibe a few of our favorite designers share inspiration and practical design tips for creating a cozy living room Master that living room aesthetic with these expert tips and tricksIn any small space using mirrors is a decorating trick that works wonders They reflect light and make a space feel bigger Hang a large mirror in your apartment39s dining space living room or bedroom across from a window so it is in a prime position to reflect natural light back into the room 25 of 33
In conclusion, steel wall art has the power to transform small spaces and enhance aesthetics in cozy homes. Its versatility, durability, and ability to create visual impact make it an ideal choice for homeowners looking to maximize space without compromising on style. Whether it's a sculptural masterpiece or a functional organizer, steel wall art offers endless possibilities to personalize and reimagine any room. So, for those seeking to add a touch of elegance and sophistication to their cozy homes, steel wall art is undoubtedly a must-consider option.